So, have you been wondering if you could use UPI on your desktop or notebook? Well, your wondering ends here. To save your time (and ours), let's answer this straightaway without forcing you to read 10 paragraphs: Nope, as of now, you can not use BHIM UPI or any UPI app natively on any device other than mobile phones. In fact, there are no dedicated UPI apps for desktops/laptops. There's a catch though, continue reading for more.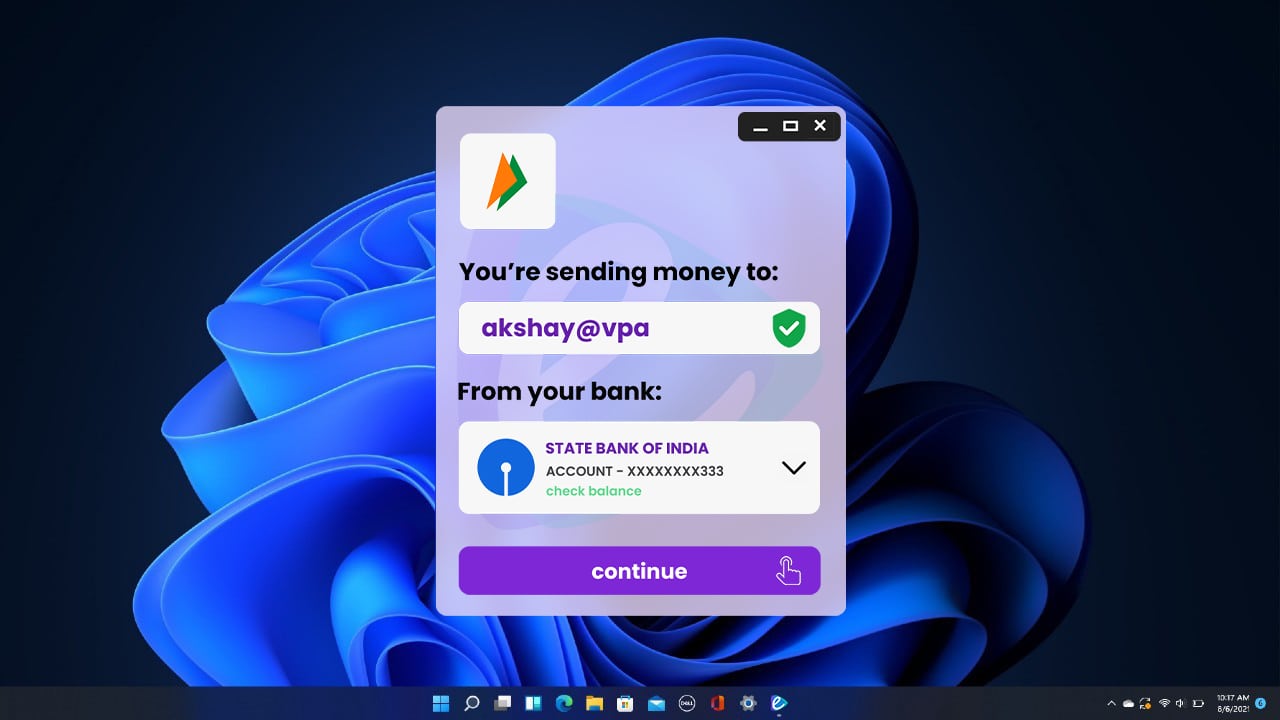 Yeah, the app mockup in the above image looks cool, but it would have been even cooler if it wasn't just a mockup.
There are countless articles and "tutorials" on the internet that say that you can use UPI apps on your PC. If just installing a UPI app on your Windows or Apple computer is all you want, then sure, those tutorials aren't misleading at all. But, for a logical user, "using" a UPI app would mean using all the features of UPI inside the app. That, unfortunately, isn't possible as of now.
The clickbait tutorials you come across on the internet ask you to download an Android emulator on your PC and then install a UPI app. An Android Emulator is software that can run the Android operating system on your desktop or notebook by pretending to be a smartphone instead of a PC. It kind of fools the Android OS. Well, you can very well do that, but that wouldn't let you use UPI. You can just install the app and stare at the app's homescreen, or run into some error. This is roughly what they ask you to do:
Download and instal an Android emulator on your PC. BlueStacks is a popular one.
Open Google Play Store on the emulator
Sign into your Google Account
Search for the UPI app on Play Store and Install it
Open it and sign in with your credentials and start using UPI
Well, the last step is where the problem is. UPI works by creating a verification token on your device, based on your device's details and your mobile number. An SMS is sent from your device when you register that device on the UPI network. You need to verify your mobile number with UPI whenever you sign in from a new phone, reset your existing phone, or even when you change your SIM cards in your phone. This is a security measure UPI has in place.
An Android emulator only creates fake device details, and above everything, can not run a real SIM card and connect to a mobile network. Since there is no SIM card, the UPI app can't send an SMS, and therefore can't verify your device, which means UPI won't work. Following is a screenshot from Bluestacks 4 on our Windows PC (we knew it wouldn't work, but we had to try just to grab this screenshot):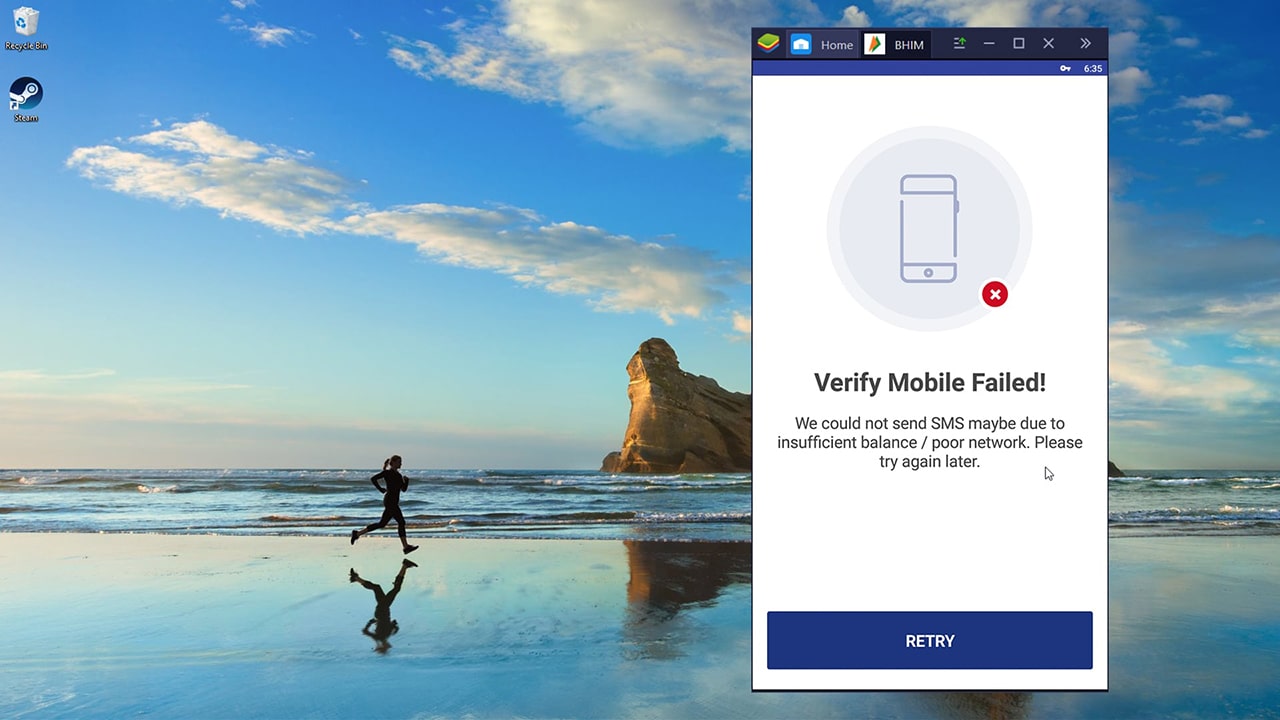 However, by following the above steps, you sure can install apps and use features other than UPI. You can install PhonePe, or Paytm, for example, and do mobile recharges using your wallet balance. That said, even Paytm is now rolling out two-step verification similar to UPI, where the app needs to detect a SIM card and send an SMS from the device to authorize login (screenshot below), so don't blame us if it doesn't work for you. What we mean to say is that you can install UPI apps, per se, on your PC, but can't actually use UPI.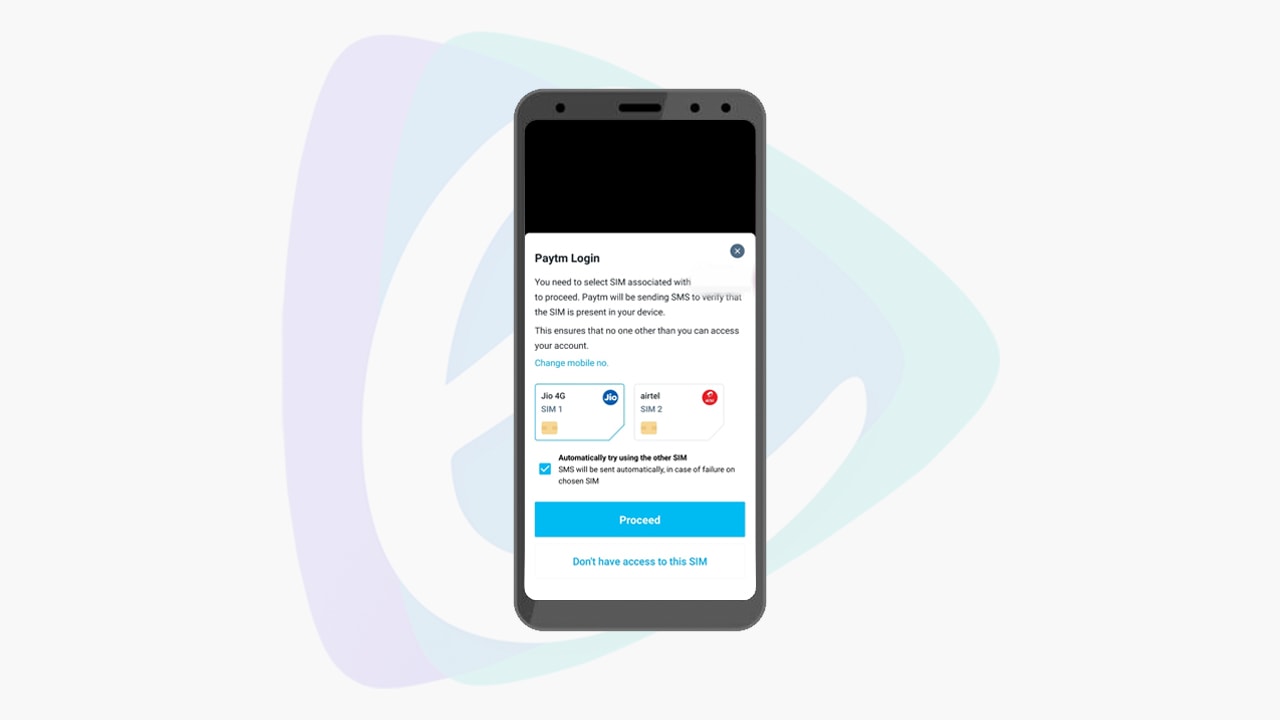 There are PSPs that allow you to create UPI payment links and requests from your PC, but this is intended for sellers. The buyer/sender still has to use a phone to actually use UPI to make transactions. All this said though, we would really like to use UPI on PC, and are waiting for NPCI to come up with a way to make this happen while still ensuring the same levels of safety and security.
Hope this helps. If you have any doubts or thoughts on this, feel free to drop them in the comments below.