Digital India is a flagship program of the Government of India with a vision to transform India into a digitally empowered society and knowledge economy. Faceless, Paperless, Cashless are some of the prime motos of the Digital India initiative.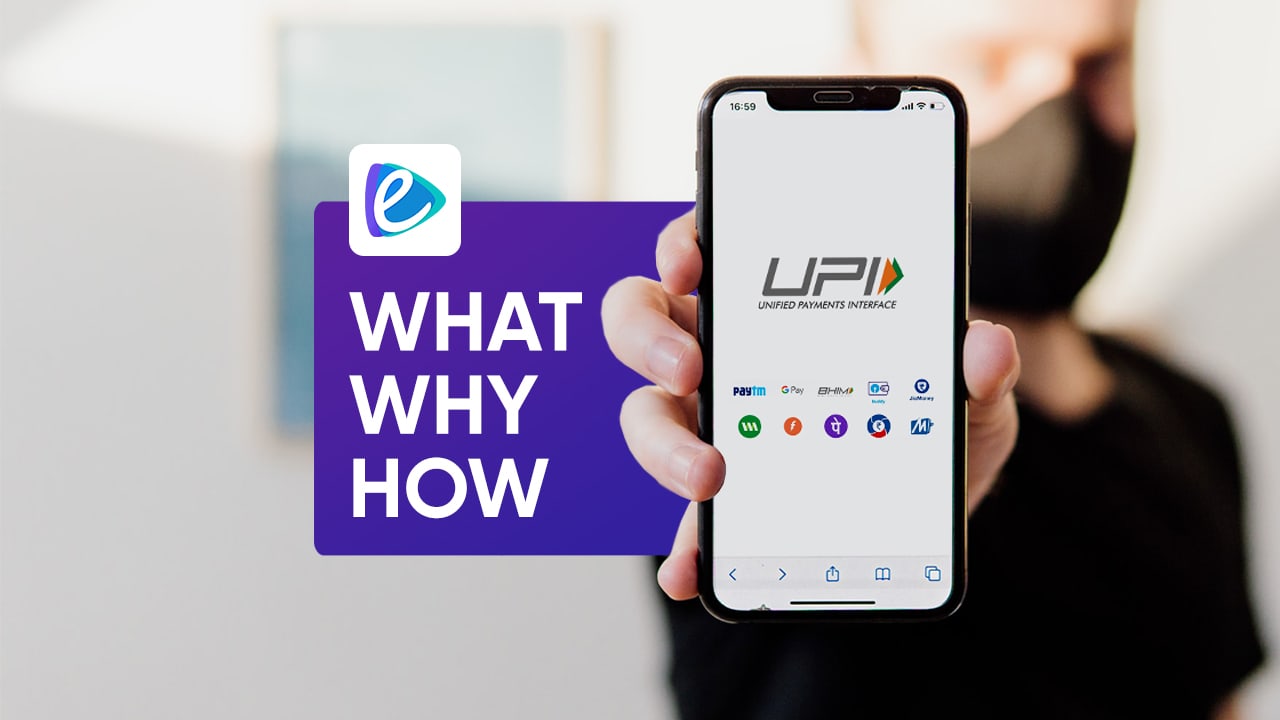 Table of Contents
As part of promoting cashless transactions and converting India into a less cash-carrying society, various modes of digital payments are available. UPI is one of the major steps in achieving the milestone of turning India into a cashless India.
What is UPI?
UPI stands for Unified Payments Interface, and it is a real-time payment system or interface based on the IMPS infrastructure. UPI facilitates seamless interbank mobile transactions. It combines several banking features and performs seamless fund transfers and merchant payments under one umbrella. We can call UPI the combination of IMPS, NEFT, RTGS & e-wallets. There are several banks that provide their own UPI apps for Android, Windows, and iOS.
The system is being regulated by the Reserve Bank of India. NPCI first conducted a pilot launch of UPI with 21 member banks on 11th April 2016 by Dr Raghuram G Rajan, Governor, RBI. Banks have started to upload their UPI-enabled apps on the Google Play store from 25th August 2016 onwards. As of March 2019, there are 142 banks live on UPI with a monthly volume of 799.54 million transactions and a value of ₹1.334 trillion (US$19 billion). Here's a list of all UPI-authorized members.
Why do we need UPI?
UPI changes the way we transact cashlessly. It has the potential to take over the traditional card payment system, NEFT, IMPS, and even digital wallets. The reason is simple, UPI is an easier, more efficient, and hassle-free method of digital payments. It has revolutionized mobile payments in India. Today almost all smartphone users use at least one UPI app.
UPI has set benchmarks in the cashless transaction sector in India, owing to the various benefits it offers. Some of the more notable benefits include facilitating transactions 24/7, transacting with numerous bank accounts from one single app, sending and receiving money without any transaction charges*, etc.
Here's a list of all the benefits of UPI:
Fast and always there: Instant money transfer available through a mobile platform round the clock, 24/7, 365 days. UPI is up and running even on Sundays and other bank holidays. Even when there's no internet access, UPI services can be accessed with *99# USSD banking.
No waiting in line: Although UPI also requires some initial steps for setup, there is no wait time after the registration process is completed. There is at least a 30-minute waiting period for NEFT and IMPS registration, but UPI is instantly available.
One app to access them all: Different bank accounts can be linked and can be accessed using a single application.
Multiple options & choices: UPI lets you choose from multiple ways of transferring money. Transfer using a mobile number, bank account details, Aadhaar number, or, best of all: a UPI ID called VPA.
Privacy & security: The use of VPA (Virtual Payment Address) for sending and receiving money adds an extra layer of privacy & security by eradicating the need to reveal bank account numbers, mobile numbers, etc.
Everything from the comfort of your home: Hassle-free transactions while sitting at home, no need to stand in queues at the ATM or bank counters.
Cheap but priceless: UPI is currently the cheapest mode of electronic fund transfers, and though only some banks have an upper limit on the number of free transactions per month, most banks don't charge a paisa for UPI transactions.
No change? No problem!: No more hands in the pocket searching for the exact amount of loose cash to pay, which saves a lot of time and energy. Type the exact amount and pay!
More than just money transfers: Utility bill payments, recharges, online shopping, and much more are made quick and easy with UPI.
Scan & pay: Scan a barcode and pay straight from bank accounts. No need to even carry the card as UPI QR codes are available at most offline shops and vendors as well.
How to get started with UPI?
The above-mentioned benefits of UPI prove that it is by far the best way to transfer money digitally. Here's what you need to have to use UPI:
A smartphone (Android, iOS & Windows Phone) with a SIM card & internet facility. In the case of Android, the phone needs to be un-rooted and Android certified.
A bank account. UPI can't be used without a bank account.
The mobile number must be linked with the bank account. This is very important as the UPI app's authentication is done with the linked mobile number only, and users receive one-time passwords (OTPs), SMS notifications related to different transactions, etc.
Users' card details are required for verifying the account and creating & resetting the UPI PIN. A physical card isn't mandatory since only the details are required, so virtual cards can also be used. Also, in the absence of a debit card, Aadhaar card authentication can also be used to set UPI pins.
After meeting these basic requirements, a user is ready to use UPI by following the steps below:
Install the UPI app of your choice from the app store on your smartphone. Here is a list of the best UPI apps if you're not sure which one to install.
Verify the mobile number which is linked to the bank account. This is an automatic process as the apps confirm it by sending an OTP to/from the same mobile number.
The app shall scan through all banks to find and show bank accounts with the given mobile number. The user has to select a bank account that they want to use UPI. Here's how to add more than one bank account in one UPI app.
Link the bank account by providing the necessary card details. You will be asked to add the last four digits and the CVV of your card. This is required for verification of your bank account as well as to create/reset your UPI PIN (read step 6).
UPI is used with a Virtual Payment Address (VPA) which is the next step and it is one's own choice to make their own unique address. Even if a user doesn't set a custom VPA, the default VPA is the mobile number itself. The format of VPA is in the format of 'username@handle', for example- xyz@oksbi, 1234@ybl, abc@upi, name@paytm. Here's a list of all UPI handles.
The UPI PIN (6 digits numeric key) is the final stage in the process. This will be used in all UPI transactions, even for checking bank balances. In case the user forgets this PIN, it can be reset. Here's how to reset the UPI PIN. The UPI PIN should be kept secret and not shared with anyone in any circumstances.
Done! UPI can now be used on the app to send/receive money and more. Here's everything you can do with UPI.
This was the basic introduction to UPI. Check the related posts for more.