One more step towards reaching the last mile of the disconnected part of our society and bringing them into the growing financial inclusion and mainstream banking and enabling them to transact digitally, the National Payment Corporation of India (NPCI) launched *99#.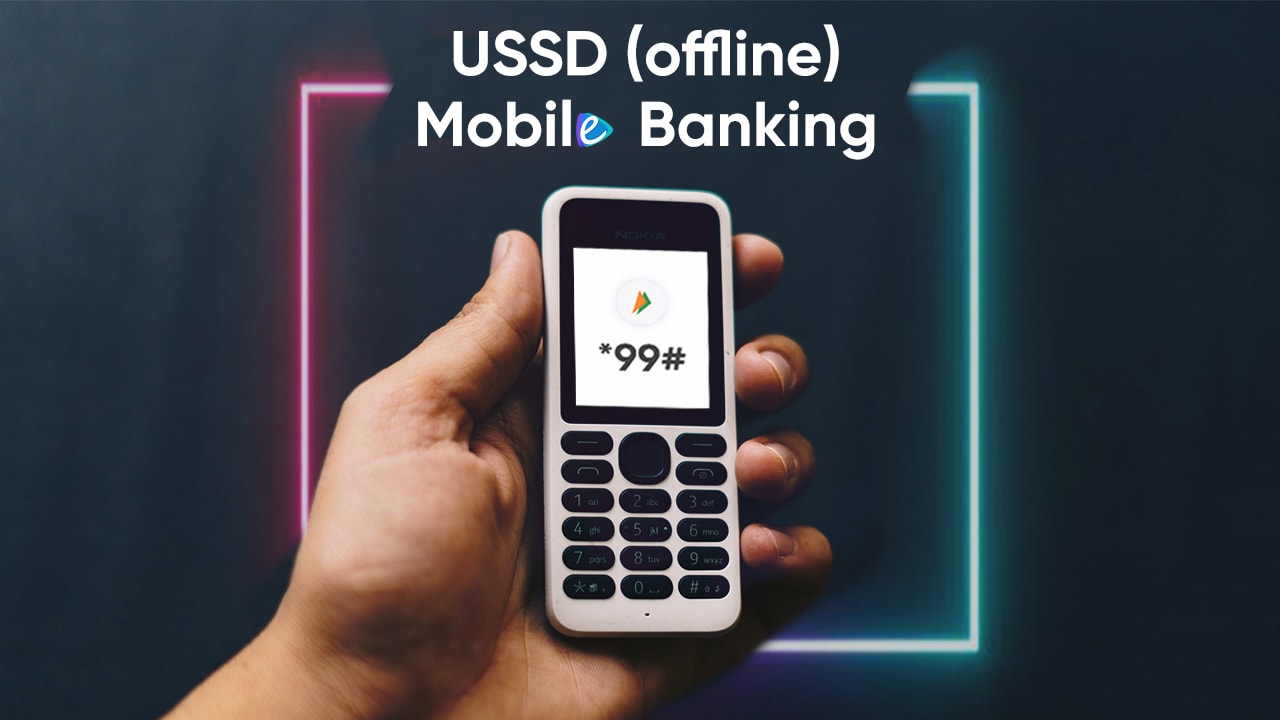 Table of Contents
What is *99#?
*99# is an Unstructured Supplementary Structured Data (USSD) based mobile banking service that enables banking customers to access its various key services without using data services or the internet.
This service was initially launched in November 2012 which was on a pilot basis and had limited reach, with only two Telecom Service Providers (TSPs) offering this service, i.e., BSNL and MTNL. Gaining the utmost importance in financial inclusion forced many other regulatory bodies to work in tandem to ensure the onboarding of all TSPs into the USSD service. As of today, the USSD banking service also facilitates UPI transactions.
The service had been launched keeping in mind the banking customers residing in the remotest areas where having a stable internet connection is a big deal. As it provides a host of services which include money transfer, balance inquiry, changing UPI pin, transaction history, etc., which can be performed without using mobile data. This is a unique concept and an interoperable platform that brings banks and TSPs under a single hood to provide banking services to their customers.
Benefits of *99# USSD Banking
This code is accessible across all mobile phones and GSM handsets which makes it the last mile reach to the disconnected people out there.
It supports an interactive display menu which is very easy to understand for the users and is customer friendly too.
The service is available 24*7 and 365 days which makes it even more reliable.
As mentioned above that it can be used even without the internet, which indeed makes it a high availability service that is one and first of its kind.
Not only financial services can be accessed, but non-financial services like balance inquiry, transaction history, changing of UPI PIN and also value-added services like knowing the status of Aadhar linkage and account overdraft status.
Frequently Asked Questions on *99#
1. What is *99#?
*99#, a unique USSD code that is common code across all the GSM operators and it integrates the bank and TSPs to provide seamless financial transactions using a smartphone, without internet connectivity.
2. What is USSD?
USSD stands for Unstructured Supplementary Service Data. Simply put, these are the operator codes that start with an asterisk (*) and end with the pound/hashtag sign (#). These codes can help you send and receive data without the internet.
3. How can this code be used?
Firstly if a user wants to access the unique code then the user's mobile number should be linked to the UPI app and then using the same number user needs to dial *99# in a dial pad, then the interactive menu gets displayed.
4. Is it necessary to register the mobile number with the bank or use the registered mobile number?
Yes, the mobile number should be registered with the bank account to get access to this feature.
5. What are the features and services available under *99#?
There are various financial, non-financial, and value-added services (VAS) available under this code. These services are as follows:
Financial services:
Transfer of money via:

Mobile number
UPI ID
Account Number & IFSC code.

Request for money using mobile no. And UPI ID.
Non- financial services:
Balance inquiry.
Last 5 transaction history.
Changing UPI PIN.
Set UPI PIN.
Value-Added Services:
Status of Aadhar linkage.
Account overdraft status.
6. Is this service available on CDMA devices?
No. Currently, this service is only available for all GSM service providers and devices.
7. Are there any charges applicable for using the service?
Yes. As per TRAI regulations, the maximum charges ceiling is up to ₹1.50 per transaction. For further details, users can contact their mobile operators. Also, if your telecom operator provides free SMS (like Jio), you wouldn't be charged for this service, as this service runs on the SMS protocol.
8. What if the transaction gets stuck midway due to a technical issue?
If a transaction gets stuck in between due to some technical glitches, the user just needs to raise the concern for the same and the support team associated with UPI has real-time monitoring and the amount would be transferred back to the payee's account.
9. How can a user raise a complaint associated with *99# transactions?
One can issue a complaint in the support section of the respective UPI app or issuing bank as the USSD code is associated with the UPI app. Customer care details for UPI & banks can be found in the support section of our website.
10. What is the maximum limit of fund transfer using USSD code?
The maximum limit remains the same as the limit applicable to SMS mode of money transfer as per the RBI guidelines, which is ₹5000 per transaction.
This was all about the unique USSD code. You can check this *99# guide that will help you get started and use this service. If you have any more questions/doubts, feel free to leave them in the comments below.