On the 14th of July, 2021, the Reserve Bank of India imposed restrictions on the global card processor Mastercard from onboarding new customers. The Mastercard ban manifested as a penalty for Mastercard not complying with RBI's circular on Storage of Payment System Data (2018). Now, around 11 months post the indefinite ban, Mastercard has been given the green light by RBI, and new cards can now be issued on the Mastercard platform. Here's all the scoop and how this will impact existing and new cardholders.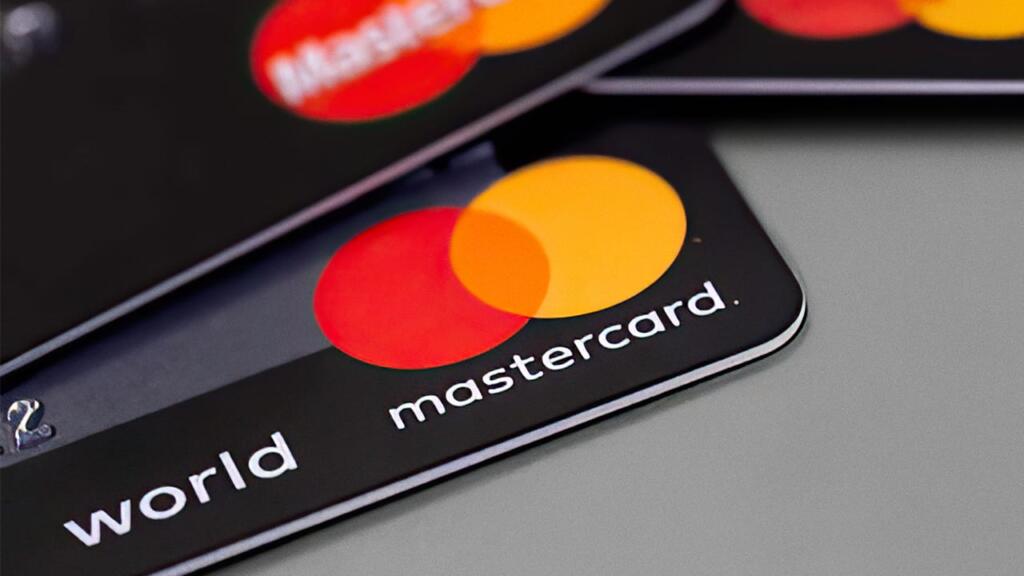 The RBI, in an official statement, said "In view of the satisfactory compliance demonstrated by Mastercard Asia / Pacific Pte. Ltd. with the RBI circular dated April 6, 2018, on storage of payment system data, the restrictions imposed, vide order dated July 14, 2021, on on-boarding of new domestic customers have been lifted with immediate effect.", on Thursday, the 16th of July, 2022.
Considering how big and important of a market India is, Mastercard also expressed happiness about the said circular and welcomed the decision of the RBI (official statement attached below).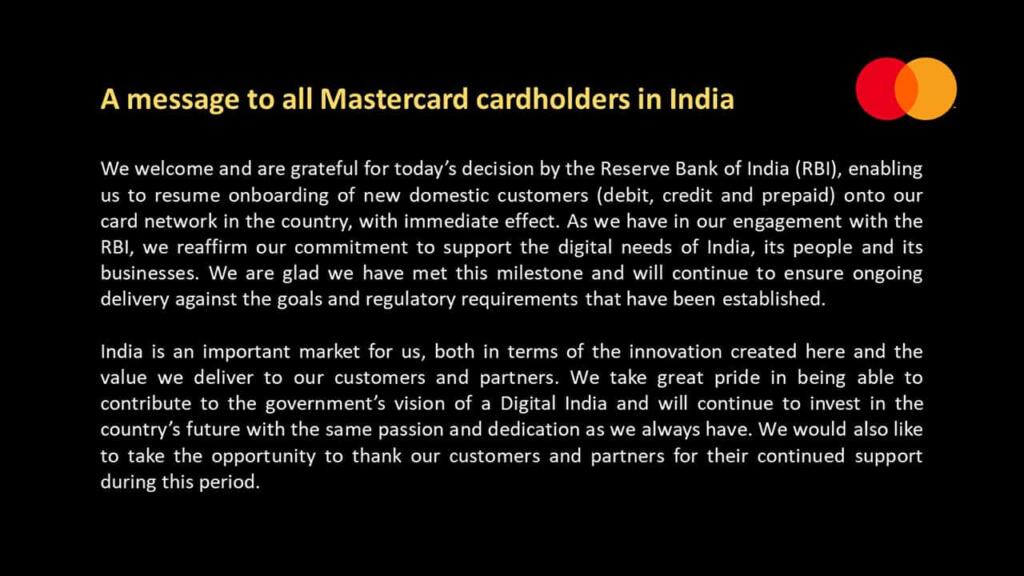 Effective immediately, Mastercard can now start onboarding customers in India and issue new cards. This comes as a relief to many banks like RBL and Yes Bank who were solely dependent on Mastercard for issuing cards prior to the ban in 2021. Other than Mastercard, VISA and RuPay are the major players in the market. Banks and card issuers had to resort to VISA and RuPay in a jiffy for new cards after the ban.
Here are the major takeaways from this move by the RBI:
Banks and card issuers can now issue new credit, debit, and prepaid cards on the Mastercard platform.
The ban had no effect on cards issued before the ban, but for existing Mastercard card holders, new add-on cards can now be issued. This was a major headache during the ban.
Mastercard-exclusive cards, such as RBL Zomato Edition Black and Citi Prestige (World Elite), which were not being issued post the ban, can now resume onboarding new customers.
Other than Mastercard, the RBI had issued similar restrictions on Diners Club and American Express. While the restrictions on Diners Club were lifted in November 2021, AMEX is still barred from issuing new cards.
That will be all for this bit of news. Let us know which cards you're looking forward to getting after the ban has been lifted, and let us know if you have any queries or doubts.